Affordable Accountants for Driving Schools: Streamlining Your Financial Management
Are you a driving school owner in need of reliable and affordable accounting services? Look no further than Accountants4Less! We specialize in providing comprehensive and cost-effective accounting solutions specifically tailored for driving schools. In this article, we will highlight the key advantages of choosing Accountants4Less as your affordable accountant for driving schools.
Introduction: The Significance of Effective Accounting for Driving Schools
As a driving school owner, managing your finances efficiently is crucial for the success and growth of your business. Proper accounting practices allow you to accurately track your income and expenses, manage cash flow effectively, and make informed financial decisions. By partnering with a professional accounting firm like Accountants4Less, you can streamline your financial management processes and focus on providing excellent driving instruction to your students.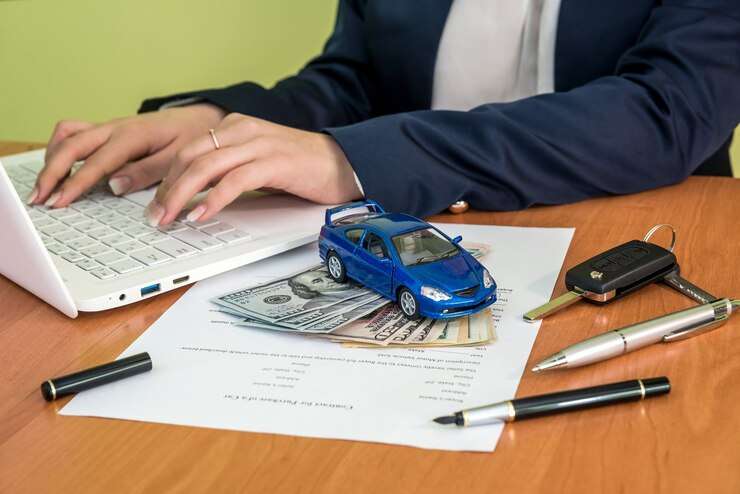 Understanding the Unique Needs of Driving Schools: A Comprehensive Overview
Driving schools have specific accounting requirements that demand specialized expertise. From managing student payments and instructor wages to handling vehicle-related expenses, the financial landscape of a driving school can be complex. Accountants4Less understands these nuances and possesses extensive knowledge and experience in providing accounting services tailored for driving schools.
Accountants4Less: Your Trusted Accounting Partner
Accountants4Less is a reputable accounting firm that offers affordable and reliable services to driving schools. Our team of skilled accountants understands the intricacies of the driving school industry and is well-equipped to handle the unique financial challenges you may face. When you choose Accountants4Less, you can trust that your accounting needs will be met with professionalism and expertise.
Affordable Accounting Packages for Driving Schools
We believe that quality accounting services should be accessible to driving schools of all sizes. Accountants4Less offers affordable accounting packages designed to fit within your budgetary constraints. Our packages are specifically tailored for driving schools and provide excellent value for money.
Key Services Included in Our Complete Package
Our complete package for Driving Schools Limited Company starts at just £45 per month, offering a comprehensive range of services to meet your accounting needs. When you choose Accountants4Less, you can expect the following services as part of the package:
Preparation and filing of statutory accounts with Companies House and HMRC
Completion and filing of Corporate Tax (CT600) return with HMRC
Self-assessment returns for one director
Fixed monthly payroll for one director, including VAT returns
With our all-inclusive package, you can entrust your accounting responsibilities to us, knowing that your financial affairs are being handled efficiently and accurately.
The Benefits of Choosing Accountants4Less
By selecting Accountants4Less as your accounting partner, you gain several advantages that set us apart from other service providers. These include:
Expertise in Driving School Accounting: Our team has extensive knowledge and experience in handling the accounting needs of driving schools, ensuring compliance and accuracy.
Affordability: We understand the financial constraints of driving schools and offer cost-effective solutions without compromising on quality.
Personalized Attention: We provide individualized support and attention, tailoring our services to meet the unique needs of your driving school.
Timely and Accurate Reporting: Our commitment to accuracy and efficiency ensures that your financial reports are prepared and submitted on time.
Testimonials: Satisfied Driving School Clients
Here's what some of our satisfied driving school clients have to say about their experience with Accountants4Less:
"Accountants4Less has been an invaluable asset to our driving school. Their affordable services and expertise have made a significant difference in managing our finances effectively." – John, Driving School Owner
"Choosing Accountants4Less was the best decision we made for our driving school. Their attention to detail and personalized support have exceeded our expectations." – Sarah, Driving School Manager
Frequently Asked Questions (FAQs)
Can Accountants4Less handle the accounting needs of small driving schools? Absolutely! We cater to driving schools of all sizes and provide tailored solutions to meet your specific requirements.
How can I sign up for the affordable accounting package? Signing up is simple! Visit our website or contact our friendly team, and we will guide you through the process.
Are there any additional charges for services not included in the package? We offer additional services that can be customized based on your specific needs. Our team will provide a detailed quote for any additional services you require.
Can Accountants4Less assist with VAT-related matters for my driving school? Yes, we can help you with VAT registration, VAT returns, and any other VAT-related issues specific to your driving school.
How often will I receive financial reports from Accountants4Less? We provide regular financial reports according to your agreed-upon schedule, ensuring you have up-to-date information on the financial performance of your driving school.
Conclusion
Efficient financial management is essential for the success of driving schools, and Accountants4Less is your trusted partner in simplifying this process. Our affordable accounting packages are tailored to the specific needs of driving schools, providing comprehensive services while ensuring compliance and accuracy. Trust Accountants4Less to handle your accounting needs, allowing you to focus on delivering quality driving instruction to your students.