Affordable Accountants for Electricians: Simplify Your Finances with Accountants4Less
Are you an electrician looking for affordable and reliable accounting services? Look no further than Accountants4Less! As a leading provider of accounting solutions tailored specifically to Affordable Accountant For Electricians, we understand the unique financial needs of your business. Our comprehensive package, starting at just £45 per month, offers a range of essential services to ensure your financial records are in order and compliant with relevant regulations. In this article, we will delve into the details of our affordable accounting services for electricians, highlighting the benefits of choosing Accountants4Less to handle your financial matters.
1. Introduction
As an electrician, managing your finances and ensuring compliance with tax laws can be a daunting task. However, with the help of professional accountants specializing in electrician services, you can simplify your financial processes and focus on what you do best – providing top-quality electrical services to your clients. Accountants4Less is here to assist you every step of the way.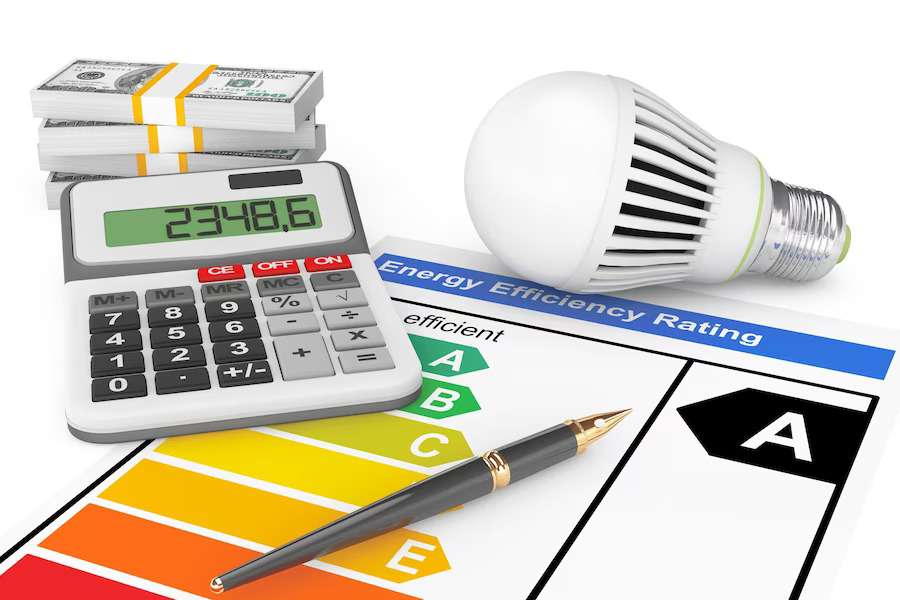 2. The Importance of Professional Accounting for Electricians
Accurate and up-to-date accounting records are crucial for any business, including electricians. By entrusting your accounting tasks to professionals, you can avoid costly errors, mitigate risks, and maintain a clear financial overview of your business. Moreover, complying with tax regulations and filing returns promptly ensures you avoid penalties and legal complications.
3. Accountants4Less: Your Affordable Accounting Solution
Accountants4Less specializes in providing affordable accounting solutions tailored specifically to Affordable Accountant For Electricians. Our team of experienced accountants understands the nuances of your industry and works diligently to simplify your financial processes. We take pride in offering cost-effective services without compromising on quality.
4. Our Complete Package for Electricians Limited Company
At Accountants4Less, we offer a comprehensive package for electricians with limited companies. For just £45 per month, you gain access to a wide range of services designed to meet your accounting needs. Our package includes:
4.1 Your Statutory Accounts Prepared and Filed with Companies House and HMRC
Our expert accountants will prepare your statutory accounts and ensure they comply with the requirements set by Companies House and HMRC. By entrusting this task to us, you can rest assured that your financial statements are accurate, complete, and submitted within the specified deadlines.
4.2 Completed Corporate Tax (CT600) Return and Filed with HMRC
As an Affordable Accountant For Electricians with a limited company, you are responsible for filing corporate tax returns. Accountants4Less simplifies this process by preparing and filing your CT600 return with HMRC on your behalf. Our meticulous approach ensures accurate reporting and compliance with tax regulations.
4.3 One Director's Self-Assessment Returns
If you are the director of your limited company, you need to file a self-assessment tax return. Accountants4Less will handle this task, ensuring your personal tax obligations are met. Our knowledgeable accountants will calculate your tax liability accurately, helping you optimize your tax position.
4.4 One Director's Fixed Monthly Payroll Plus VAT Returns
Managing payroll and VAT returns can be time-consuming for electricians. With our complete package, Accountants4Less takes care of your monthly payroll for one director, ensuring timely salary payments and compliance with PAYE regulations. Additionally, we handle your VAT returns, saving you valuable time and effort.
5. Expert Statutory Accounts Preparation and Filing
As an electrician, maintaining accurate statutory accounts is vital for the smooth operation of your business. Accountants4Less boasts a team of skilled professionals who will prepare and file your statutory accounts with utmost precision. We ensure that all relevant financial information is included and that the accounts adhere to the guidelines set by Companies House and HMRC.
6. Streamlined Corporate Tax Returns
Corporate tax returns can be complex, but Accountants4Less simplifies the process for electricians. Our experienced accountants will complete your corporate tax return (CT600) accurately, taking into account all eligible deductions and allowances. By utilizing our expertise, you can minimize your tax liability and optimize your financial position.
7. Director's Self-Assessment Returns
As the director of a limited company, you are required to submit a self-assessment tax return. Accountants4Less will handle this task for you, ensuring that all your personal tax obligations are met. By entrusting us with your self-assessment return, you can focus on your core business activities while we take care of the intricate tax details.
8. Hassle-Free Monthly Payroll Management
Managing monthly payroll can be time-consuming and complex, diverting your attention from important tasks. With Accountants4Less, you can delegate your payroll responsibilities to our experts. We will process your fixed monthly payroll accurately and promptly, ensuring compliance with PAYE regulations. By choosing us, you can streamline your payroll processes and maintain a satisfied workforce.
9. Efficient VAT Returns Handling
VAT returns require meticulous attention to detail, and errors can lead to penalties or additional tax liabilities. Accountants4Less is well-versed in VAT regulations and will handle your VAT returns efficiently. Our experts will ensure that your returns are accurate, filed on time, and compliant with HMRC guidelines. By relying on our services, you can minimize the risk of errors and avoid unnecessary financial burdens.
10. Benefits of Choosing Accountants4Less
When you partner with Accountants4Less for your accounting needs as an electrician, you gain numerous benefits:
Affordable package starting at just £45 per month
Expert statutory accounts preparation and filing
Streamlined corporate tax returns
Director's self-assessment returns are handled with precision
Hassle-free monthly payroll management
Efficient VAT returns handling
Time and cost savings
Expert guidance and support from qualified accountants
Compliance with relevant regulations
Peace of mind, allowing you to focus on your business
11. Testimonials: Satisfied Electricians
Don't just take our word for it! Here are some testimonials from electricians who have chosen Accountants4Less for their accounting needs:
"Accountants4Less has been instrumental in simplifying my financial processes as an electrician. Their affordable package offers incredible value, and their team is professional and responsive." – John T., Electrical Contractor
"I used to spend hours each month managing payroll and taxes. Since I switched to Accountants4Less, I have more time to focus on growing my business while knowing my financial matters are in capable hands." – Sarah L., Electrician
12. Frequently Asked Questions (FAQs)
12.1 What are the fees for Accountants4Less' accounting services for electricians?
Our affordable accounting package for electricians starts at just £45 per month. This package includes a range of essential services such as statutory accounts preparation, corporate tax returns, self-assessment returns, monthly payroll management, and VAT returns handling.
12.2 Can I customize the accounting services based on my specific needs?
Yes, Accountants4Less understands that each electrician's requirements may differ. We offer flexible packages and can tailor our services to meet your specific needs. Contact our team to discuss your requirements and receive a personalized quote.
12.3 How can I get started with Accountants4Less?
Getting started is easy! Simply visit our website at www.accountants4less.com and fill out the contact form. Our team will reach out to you promptly to discuss your accounting needs and provide further guidance.
12.4 Is Accountants4Less experienced in handling electricians' accounting requirements?
Yes, Accountants4Less specializes in providing accounting services specifically for electricians. Our team has extensive experience in the industry and understands the unique financial challenges faced by electricians. Rest assured that your accounting needs will be handled with expertise and professionalism.
12.5 What other services does Accountants4Less offer besides accounting?
Accountants4Less focuses primarily on accounting services for electricians. However, we also provide additional services such as bookkeeping, tax planning, and business advisory services. Our goal is to support your overall financial well-being and help your business thrive.
13. Conclusion
Accountants4Less is your reliable and affordable accounting partner for electricians. By choosing our comprehensive package, starting at just £45 per month, you gain access to expert accountants who will handle your statutory accounts, corporate tax returns, self-assessment returns, monthly payroll, and VAT returns. With our assistance, you can streamline your financial processes, ensure compliance with regulations, and focus on growing your electrical business. Take the first step towards simplifying your finances and visit our website to get started!